articles
Shopify vs. Squarespace: Ultimate 2022 Comparison
When it comes to online platforms, whether it's social media, B2B networking, shopping, or anything else, almost everything has a similar counterpart that compares to everything else in its category fairly well. When it comes to e-commerce, that's no different.
You've probably seen ads or heard of Shopify and Squarespace, but if you've developed an interest in opening your own e-commerce store, it might not be immediately obvious how the two differ.
Rest assured, they have some big differences that set them apart despite their similarities.
Today, we're going to put the two head-to-head in a Shopify VS Squarespace comparison to help you decide which platform is best for you and your e-commerce endeavors.
Let's get started.
What is Shopify?
Shopify is a full-scale business platform designed to scale to your needs. It can easily be adapted beyond the e-commerce field via its in-person payment processing, function as a web host with full blogging capabilities beyond your store itself, and more.
Shopify is also one of the most prolific e-commerce platforms available; being implemented by top brands such as Red Bull and Nestle to handle their online storefronts and websites.
Due to Shopify's scaling abilities, a wide variety of features and possibilities, and its exceptional reputation with large brands, it has cemented itself as a great option for everyone from solopreneurs looking to sell homemade goods to middle-market resellers and large businesses. There really isn't a business category that can't benefit from Shopify in one way or another.
What is Squarespace?
Squarespace is very similar to Shopify in the sense that it is a commerce-oriented web builder platform. It's also among the top platforms in this online market, and it is backed and used by several high-profile names; including Keanu Reeves and Idris Elba.
However, its approach to facilitating high-quality commerce endeavors is slightly different than Shopify's.
Where Shopify focuses mostly on providing a highly scalable, fully fleshed out, and in-depth e-commerce solution, Squarespace focuses on the brick-and-mortar aspect of commerce. In short, it's more geared towards businesses that have a physical presence, but it does offer a reasonable suite of online sales tools that make it flexible enough for retailers of all kinds.
The slight difference in focus makes Squarespace more suitable for a slightly different audience than Shopify, but we'll dive into the exact comparisons of features in the following sections.
Shopify VS Squarespace: e-commerce Tools
In this category, Shopify has a clear advantage for those who need a truly in-depth online storefront that can facilitate high sales traffic with ease. That doesn't mean you should shy away from Squarespace if you're looking to sell online, though.
Let's start with Shopify. Shopify offers a complete web builder that includes the tools necessary to set up transactions on a global scale in a massive number of ways. Your customers can use online staples such as PayPal and credit cards, or there are tools available to make payments via various currencies and digital currencies possible. The implementation of a full suite of promotional tools also gives your online storefront the marketing power it needs to draw in new conversions via a variety of proven sales tactics such as limited promotional codes, time-sensitive sales, and offers, sign-up offers in various formats, and more. If your store can use it to push a sale and then facilitate that sale, Shopify has you covered.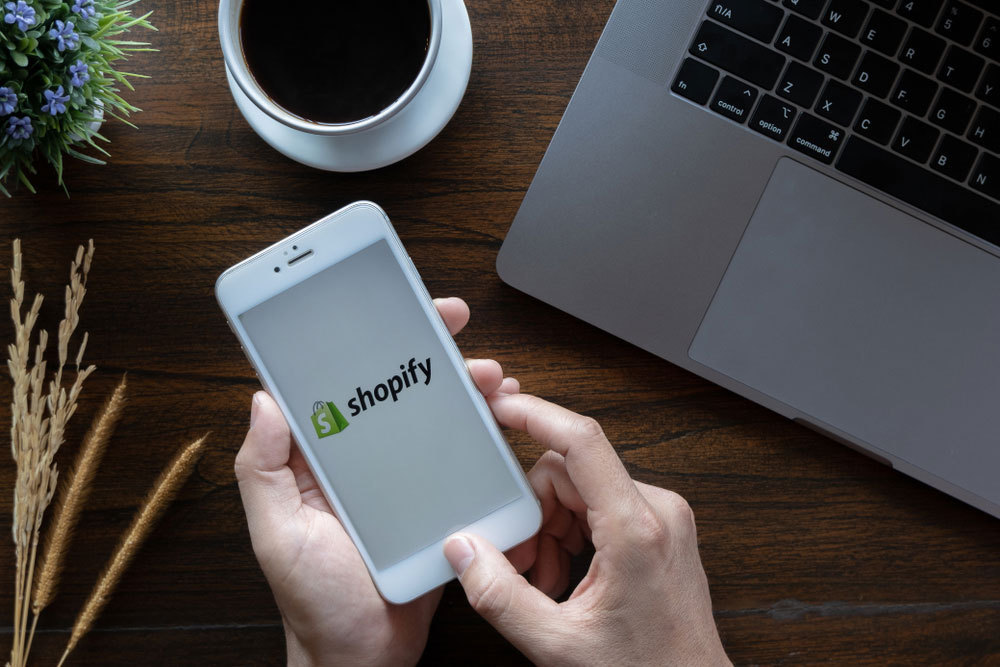 In comparison, Squarespace is a bit more barebones when it comes to the e-commerce tools it offers. The basics are there such as PayPal integration and a few similar options, credit and debit transactions, and some light promotional tools and stat trackers. However, one quick look, and you'll notice that it's missing a lot of the small, yet highly useful, tools that Shopify has.
This means that going with Squarespace for a solely online storefront can leave you at a disadvantage as you grow. Shopify is simply far more scalable and can stay with you from your earliest days as a budding entrepreneur to the most successful parts of your business life without falling behind. However, Squarespace still packs the punch you need to get started, and it's more than enough if you simply need to add an online layer to your primarily physical business model.
Shopify Payment Options:
Credit + Debit. This looks very limited, but as you'll see later, Shopify allows for plug-in integration. This can allow you to add tons of other payment tools your customers can take advantage of. As a drawback, some third-party plug-ins might not be compatible with your template or other design features. So, there might be some trial and error.
Squarespace Payment Options:
Squarespace doesn't offer the vast plug-in lineup to pick and choose your available payment tools, but it does integrate credit, debit, PayPal, Apple Pay, and Google Pay with Stripe running the backend processing.
Shopify VS Squarespace: Brick-and-Mortar Options
Shopify and Squarespace both branch out of the virtual world with a host of features that can be used for in-person transactions. In this area, Squarespace takes the lead, though.
Squarespace was built from the ground up specifically to facilitate the creation of an online layer in existing brick-and-mortar businesses while providing priceless tools to manage both aspects of a business. So, it offers one of the most complex, yet easy-to-use, in-person transaction systems possible.
This in-person POS system can accept a wide variety of payment methods and secures transactions to protect your customers and yourself from data thieves, fast transaction processing, and attractive processing rates. This can be a major boon to any small to middle-market business looking for an in-depth toolset that grows with them as they expand, and while most larger companies will have their own long-standing transaction managers, Squarespace is still fleshed out enough to be an option for them, too.
In comparison, Shopify offers in-person transaction tools, but they're not as fleshed out, and you probably don't want to run a traditional brick-and-mortar store solely off them. While transactions are secure, the tech involved is portable, and most common payment methods can be used, the Shopify toolset is more useful for pop-up businesses and other small-scale endeavors that value flexibility over traditional payment tools. This doesn't mean Shopify can't be useful. Its POS system is frequently used by large businesses for various events. It's just not as strong when it comes to managing an entire in-person business as Squarespace is.
Shopify VS Squarespace: Web Building
Shopify and Squarespace can go neck to neck in this category pretty easily. Let's start with Squarespace.
First, you get hundreds of design templates to choose from, and each of them can give your site a professional look while streamlining the web design process to little more than a few drag-and-drop tasks. The wide variety of choices and user-friendliness of Squarespace is why it's largely regarded as the best e-commerce web builder around. You'll also be happy to know that, if you already have a web domain, you can transfer it directly to Squarespace. If not, Squarespace can provide a domain for a reasonable fee.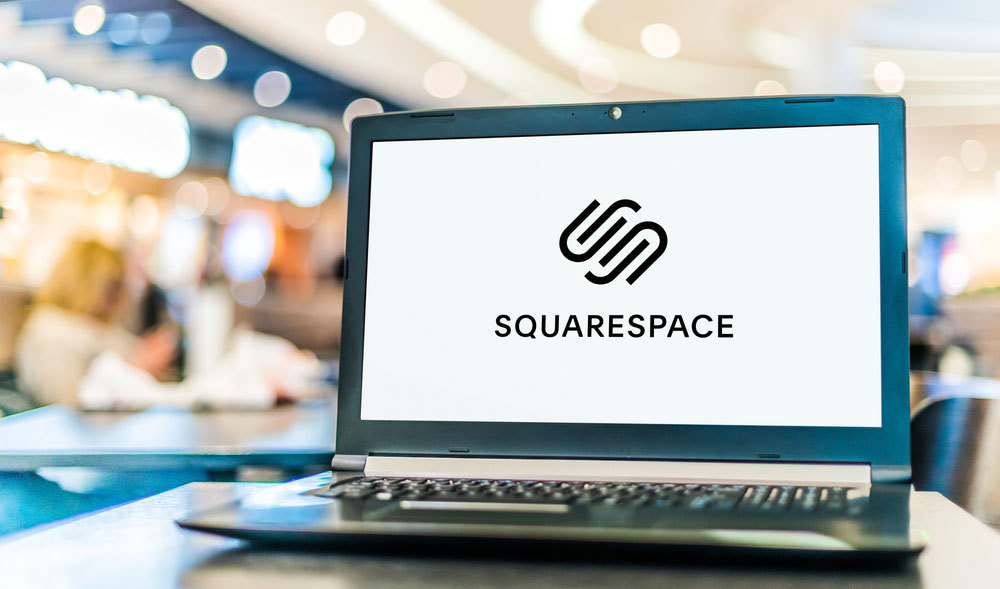 Shopify's web-building tools are a bit different. The platform does offer a web builder that's solely meant for e-commerce sites, but it's largely focused on offering the highest quality hosting services available.
The web builder itself offers 70 professional templates. That's not nearly as many as Squarespace offers, but each one is guaranteed to be high-quality and meets modern online business standards. They're also extremely easy to implement with a basic drag-and-drop system along with keying in your text content, embedding imagery, creating menus, etc.
The claim to fame however is the unlimited bandwidth with zero downtime. If your store is down, you're not making money. Shopify keeps that from happening with 24/7 uptime to ensure your customers can shop at all times; regardless of where they are. While Squarespace's hosting is pretty good in the grand scheme of things, they are known for having slightly more potential downtime for maintenance.
Shopify VS Squarespace: Stability
No one wants to run a business from a platform that is constantly bugging out or presenting new incompatibilities with various features. That slows down the workday, frustrates you, and ruins a lot of conversions.
Luckily, both Shopify and Squarespace are extremely stable platforms. The only caveat is that Squarespace has integrated all of its own features; it doesn't utilize third-party programming of any kind. In short, this means that everything you add to your Squarespace template is going to be 100% compatible, and there is less of a chance of a feature becoming obsolete and taking down whole functions of your site. There's a downside to that, though. What if you don't like Squarespace's version of a plug-in? You can't go with a third-party option. That limits you dramatically once you get into more elaborate storefront designs.
In comparison, Shopify isn't self-integrated. It supports the use of third-party plug-ins, and that means the world is your oyster in terms of options. Unfortunately, this lowers its stability rating a bit since you can bump into software incompatibilities fairly easily the further you get away from Shopify's in-house options.
Luckily, they're both highly stable with their own in-house features, and both platforms are more than capable of handling mid-to-high traffic with ease. You just need to balance your business's plug-in needs with what each platform offers.
Pricing Packages Comparison:
Squarespace and Shopify both function off a subscription package model. Think of it like Netflix. You can opt for a basic package for a single device and standard viewing features, or you can go all out, run your account on several devices at once, enjoy ad-free content, and stream in 4K. Except, with these e-commerce platforms, you're getting advanced selling features, more site space, and similar features instead of streaming fancy video formats.
Basic Package Comparison:
Shopify and Squarespace both offer basic-level packages for storefront websites. Shopify's is $29 per month and has the bare necessity features you need to launch an online store with minimal room for growth without upgrading. This is mostly meant to get you through your initial launch and maybe the first month or two of sales. Honestly, it's a disappointing tier once you've launched, and you'll lack many of the features customers look for. You'll also have to deal with higher transaction and shipping fees if you choose to use Shopify's POS and shipping services.
Squarespace's basic storefront package is $26 per month, and it includes a mobile-optimized store and checkout, Xero integration, analytics, and the ability to store customer information for future transactions. For a barebones beginner's setup, Squarespace wins.
Mid-Tier Package Comparison:
This is Squarespace's highest tier, and it comes in at $46 per month. On top of the basic feature list, you also gain access to subscription services, discount options, sales features, promotional codes, and a variety of other features used to push conversions and maintain your customer base. Unfortunately, this is where it starts to fall behind Shopify in the online sphere.
Shopify's mid-tier is $79 per month, but it's also a lot more fleshed out. This opens up the entirety of Shopify's POS, grants you access to various promotional tools, and most importantly, reasonable shipping and transaction fees for online card transactions; as well as a 1% transaction fee for third-party payments. If you have a high volume of sales, this tier can actually save you money despite its high monthly price.
Shopify's Top Tier:
At $299 per month, this probably isn't an option for the solopreneur looking to get into e-commerce. However, it is great for larger, more established businesses due to its exceptionally low transaction fees and shipping rates on both online sales and in-person sales. All of Shopify's features are unlocked for Advanced Shopify members.
Squarespace Website Packages:
If you're looking to build a personal website or a business landing site, Squarespace has you covered where Shopify doesn't. While Shopify is focused on online storefronts, Squarespace offers two packages specifically for non-storefront sites.
Personal Website:
For $16 a month, you can use Squarespace's exception web builder, enjoy SSL security, and 24/7 uptime. This is great for bloggers and other users just trying to build a personal website that doesn't directly sell anything, and while it doesn't have a ton of features, it's more than enough for a very small business to set up a landing page to drive traffic to a physical location.
Business Website:
For a full-fledged business website that's easy to make and highly stable, you can't beat Squarespace's $26 per month Business package. You get the web builder, hosting, a free G Suite account, web analytics, a business email, and more with this package; making it great for a more complex business website that lets your services shine in full while leaving plenty of room for growth. However, it's not a storefront site. This would simply be used for SEO purposes, informing in-person customers, and similar endeavors.
Which One's Better?
Finally: Shopify vs Squarespace – which one is choose? Well, neither Shopify nor Squarespace beat the other in every way. Each one has its own pros and cons, and each business owner will be better served with one over the other based on their own needs.
Whether you're a solopreneur looking to start an e-commerce business from home, or a brick-and-mortar store owner in need of an online space to market from, take advantage of each platform's free trials, along with the comparisons listed here, to find out which one will match your business the most.
If your choice falls on Shopify, our #1 Shopify agency is here to help you rapidly and efficiently scale your e-commerce business.