articles
Rita's Rye Whisky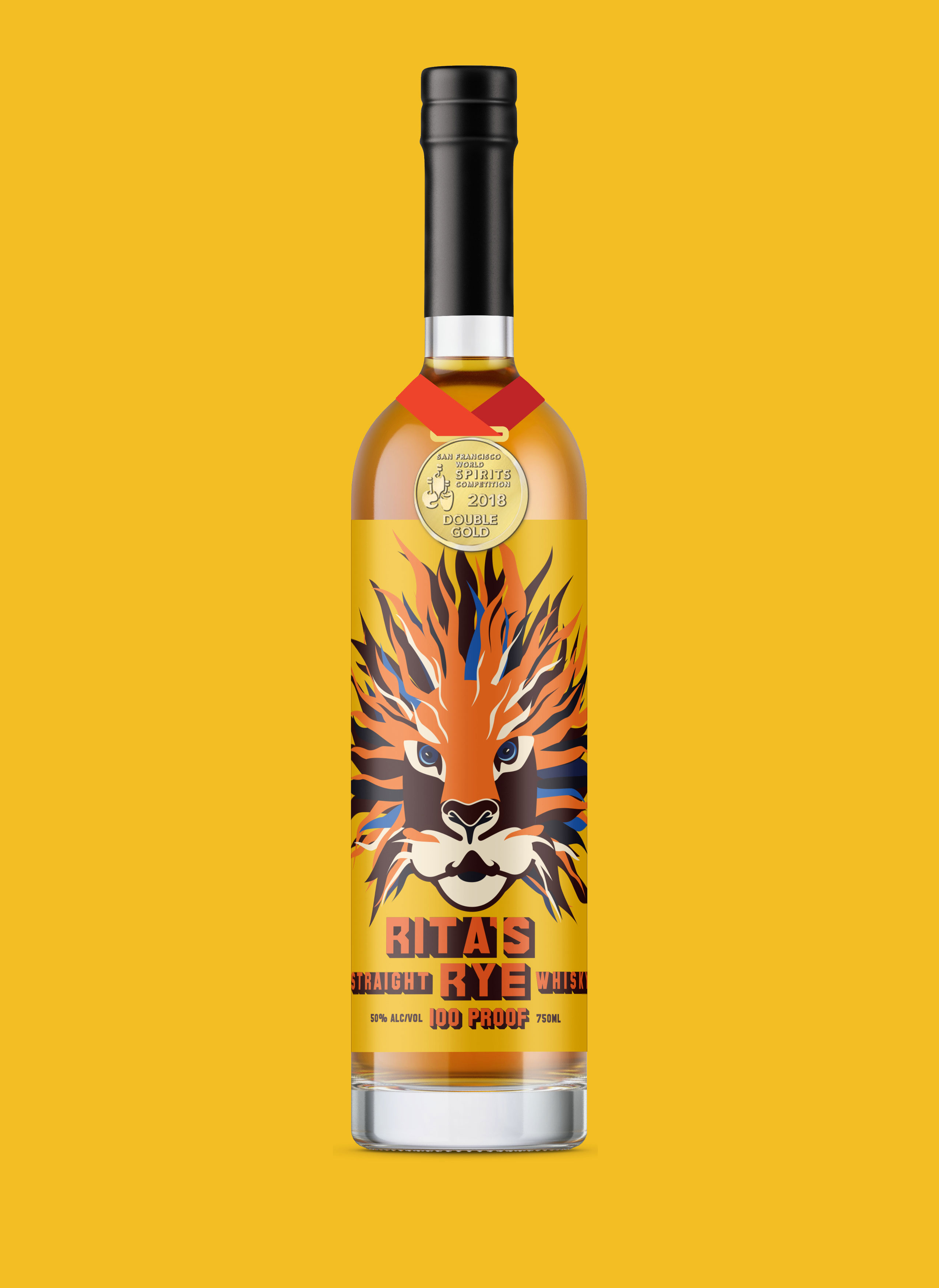 RITA'S RYE has won Double Gold at the 2018 San Francisco World Spirits Competition in the Rye Whisk(e)y category.
RITA'S RYE branding eschews typical American whisky branding that relies on often fabricated stories of pre-prohibition old timers, RITA'S bottle stands fierce — we produced the artwork in collaboration with London based Ad-Woman and Artist Oksana Valentelis. She created a series of paper cut masks representing a Lion, the spirit animal of the brand's namesake Rita, the daughter of it's founder. These masks were then transformed in to a series of labels that will be rolled out progressively for future age and proof releases.
RITA'S RYE is operated by an all woman board of directors, from industries as wide as advertising, fashion and oyster farming. They are united by one constant, their drink of choice is always a whisky. RITA'S RYE isn't a whisky directed towards women, watered down, made pink, bubbly or fruity — it's a drink for women who like to drink good whisky.